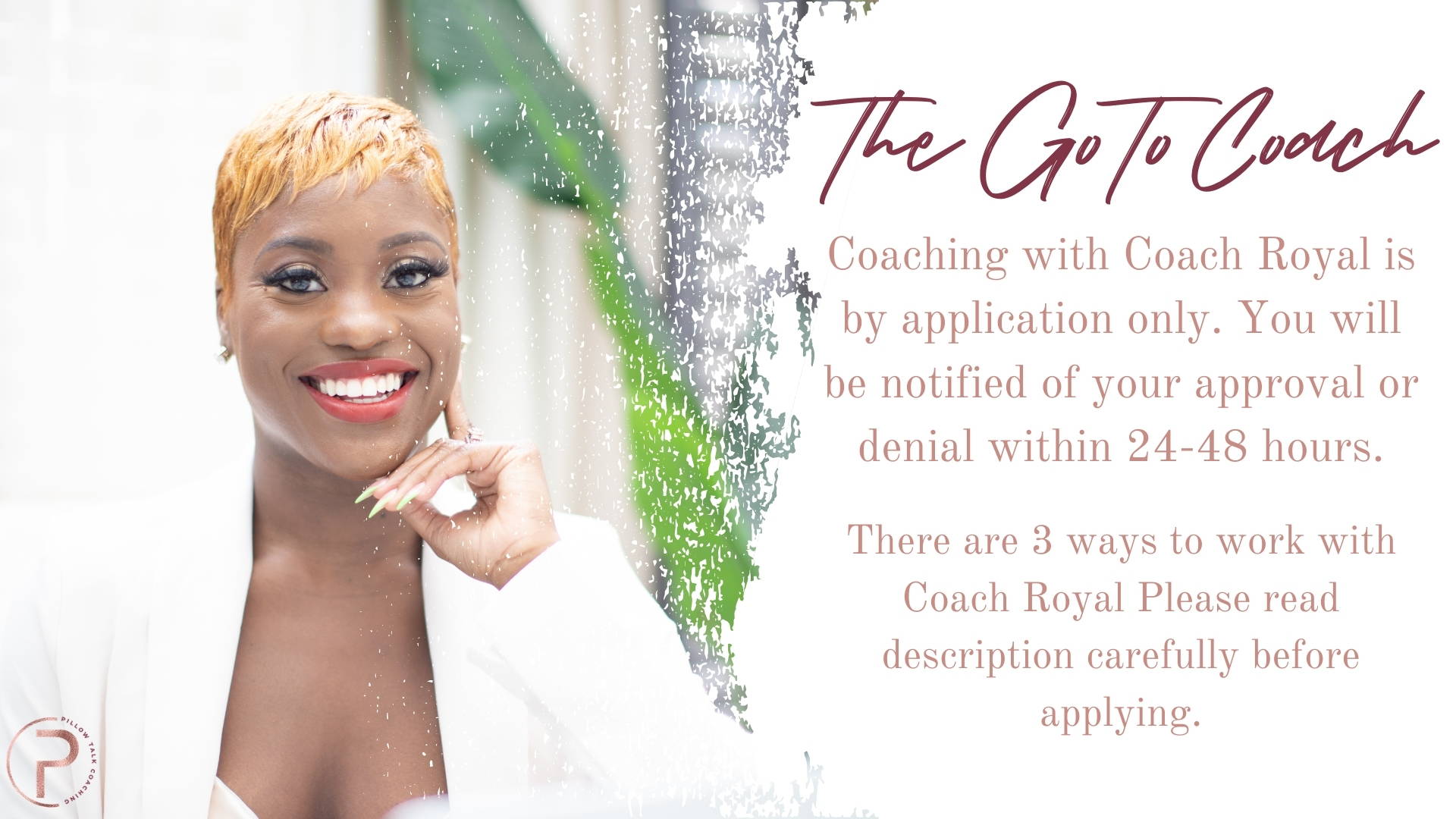 Building a coaching business can sometimes feel like learning a foreign language that no body else understands besides those who are actually doing it! I know your mind is flooded with questions, ideas, and uncertainties. None of your friends and family get it and you need answers, you need strategy, and you need clarity. What you really need is an experienced coach that can bring you clarity quickly. Well that's where I come in sis!
If selected you will be able to pick my brain, deep dive into your sea of ideas, and gain clarity and strategy for how to move forward in your coaching business. I get so many questions from "How do I create my signature program" to " How do I create my own graphics in canva." Whatever your questions you have this is your chance to get all of your questions answered with actionable steps you can implement RIGHT NOW!
Investment $997 / 75 Mins
Would Any OfThese Describe you right now?
You're a coach or aspiring coach still navigating your building phase and you're ready to create your signature solution and become a magnet for your ideal client BUT...
You're finding yourself burnt out, confused, and overworked. You are constantly working but, you know you could be making a much BIGGER impact.
You've been working with clients and even getting some perspective but, You know it's time to take your entire brand to another level and make major impact on your ideal clients. they're NOT your IDEAL client. You are having to create new solutions for every client because everyone seems to need something different.
You are tired of being overworked and you need a consistent framework that can simplify your coaching process yet still provide value to your clients.
You wish someone could just take a day to just give you a PLAN to build your signature framework for your ideal client and clarify your niche. You are ready to become a magnet for your ideal clients.
Let's take a deep dive into your business sis! We'll start with a brand audit to see what's working well and what isn't working at all! I will help you refine your coaching program, Create your social media content plan, and provide you with the marketing tools you need to ensure your success. Best part is you'll receive the full replay of our session so you never miss out on the value and steps provided during the session. Courses and quick information is great but this will give you everything you need to move forward with supreme confidence and clarity that no quick fix can give you.
Rapid Certification included for new coaches
Investment $5000


EXTENDED STRATEGY & ACCOUNTABILITY
This right here is for my sis who is ready for transformation and elevation! This is for my go to coach that is in need of consistent support, strategy and accountability to take your coaching business to the next level, reach your biggest goals and create an escape plan to officially leave your 9-5! You don't need a quick strategy because you're not new to this. You need continuous support, coaching, mentorship, spiritual and business accountability. I get it! Your friends and family don't have a clue what you're building and you need someone constantly by your side that just GETS IT! I have been there and that's why I know this plan is going to be perfect for you!
You know I am all about sisterhood and that's exactly what we will build because I will be there with you every step of the way! We'll constantly check in, brain storm, strategize, and birth your dream business. I will be there to celebrate your wins because I know there will be plenty! Nothing beats gaining a sister, like gaining a sister in purpose that's all about your business!
Investment
$7500 / 6 weeks
$12,500/ 12 weeks